magic switches-b.o.b vs easy-e
Posts: 1
Joined: Tue Feb 12, 2008 11:12 pm
---
if you used soundcloud or official.fm you'll prob get a lot more people checking out your track cos you could embed a player in the post.
it's all about less clicking, innit....
---
Posts: 5147
Joined: Mon Jan 11, 2010 6:24 pm
---
Posts: 3336
Joined: Sat Jan 02, 2010 11:52 am
Location: London, England
It does stream once you follow the link Bruce.

Hi Frog, welcome to the new look Mashstix bud.

I liked this, shame there is a little bit of distortion. Takes me back hearing some Easy ha.
---
Yesssss,sit down & let's play it again.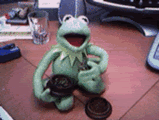 ---
Return to Submit Mashups <HERE>
Users browsing this forum: No registered users and 16 guests