Gustav Krantz - Lean Yourself (Major Lazer vs Eminem)
Posts: 8
Joined: Mon Mar 02, 2015 8:23 am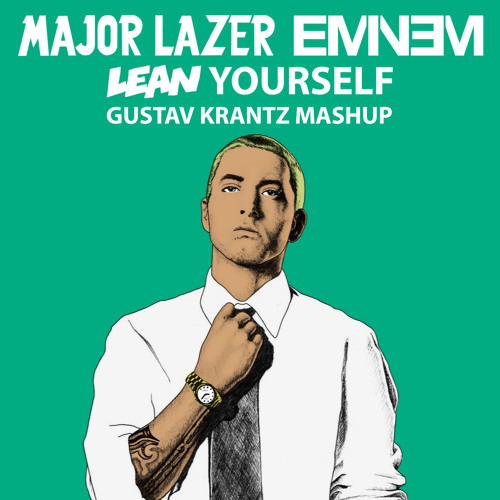 Gustav Krantz - Lean Yourself (Major Lazer, Dj Snake & Eminem)
Songs used:
Major Lazer & DJ Snake - Lean On (feat. MØ) (Instrumental)
Eminem - Lose Yourself (Acapella)
---
Very catchy ! I would like to listen the eminem pella a bit higher on volume .

Yet , isn't the voice a lil in late ? ( ima talkin bout milliseconds ) .

Nice job !
---
Posts: 8
Joined: Mon Mar 02, 2015 8:23 am
Thanks!
I actually had a pretty hard time mathing the acapella on this one, I even put it a bit earlier than it is in the original 'Lose Yourself' to make it sound better but perhaps it should have been some milliseconds more
---
Nice one, Gustav!
These two sources fit together quite well (although this isn't that hard with raps
) and I like the idea. For me the volumes are ok but I think you could also still finetune the timing of the pella a bit. I mean it's not totally off, but on some places it sounds like it just misses the exact beat...
---
Nice work man, raise the vocals of eminem i.m.o. that could be louder. Still the combination works! Good work
---
Return to Submit Mashups <HERE>
Users browsing this forum: Bing [Bot] and 16 guests