[FP] The Handsome Family/Fleetwood Mac - Far From Any Dream
Posts: 658
Joined: Thu Aug 16, 2012 3:59 pm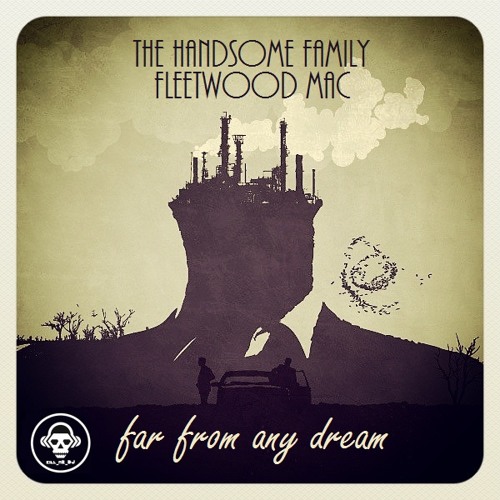 "
Far from any road
" was one of the most played songs in my playlists 10 years ago!
I was happily surprised when I found out that this would be the Main Title Theme from 2014 HBO hit series "
True Detective
". Songs and bands of that kind, deserve all the recognition and success they can get.
So, as I started "revisiting" the song, a brand new mashup idea came up. And there you go:
Sources
:
The Handsome Family

- Far From Any Road (Main Title Theme from True Detective)


Fleetwood Mac

- Dreams (acapella)
DownLoad mp3
Let me know what you think
---
Posts: 899
Joined: Thu May 10, 2012 12:54 am
As you allready know.love it! think its work well, lovely interpretation to " Dreams".
recommended
---
Posts: 2054
Joined: Sat Aug 03, 2013 9:35 am
Location: Toronto, Ontario, Canada
I have nothing more to add except
FRONTPAGED
.
Former

Deputy Commissioner, Mashstix Harmony Police
Facebook
---
Amazing, this track should be under an upcoming Tarantino movie! Love it!
---
Oh this is lush! Beautiful track P and very much deserved FP. Wow. Excellent work on masking out the drum bleed on that pella stem too!

Superb.
---
Posts: 658
Joined: Thu Aug 16, 2012 3:59 pm
That was a fast FP
Sorry I didn't reply sooner, just returned from holidays.
Thanks again fellas.
Shahar
and
Sherlock
for the FP,
lizzart
and
Andy
for the feedback.
That drum bleed on "Dreams" bothered me a lot and I scrapped some mashies that I really wanted them to work but they didn't because of that. The HF music covered it pretty well.
Really glad you guys approved it
---
Posts: 150
Joined: Sat Mar 08, 2008 7:26 pm
Location: Rep. of Ireland
---
---
Mp3 link and video are dead.
---
Return to Submit Mashups <HERE>
Users browsing this forum: YITT and 21 guests