DJ Pronto - Intelligent Design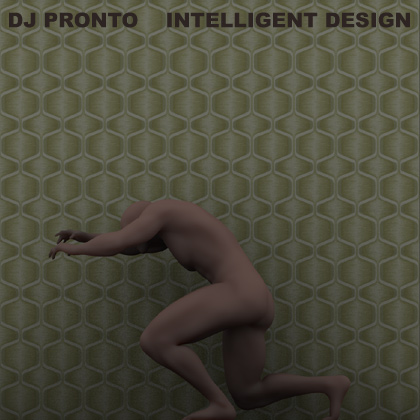 DJ Pronto
Intelligent Design
Tracklisting:
1. Brothomstates vs Blackstreet
2. Frank Bretscheider & Nino Nardini vs Pharcyde
3. Miles Davis & DJ Krush vs A Tribe Called Quest
4. Henry Mancini & Volume Allstar vs A Tribe Called Quest
5. Burnt Friedman vs Outkast
6. Kraftwerk vs Vanilla Ice
7. Kit Clayton vs Tiga
8. Antonellti Electr. vs Fatboy Slim
9. Mr. Oizo vs Buju Banton
"Intelligent Design is for everyone. DJ Pronto seamlessly blends radio-friendly acappellas with obscure electronic grooves. Danceable just as it is listenable, this desegregated album satisfies the widest audience possible. Need to get a party started? Look no further than these nine tracks of mashup perfection."
download it for free here
http://www.earjuice.com/pronto/intelligentdesign/
---
Posts: 3336
Joined: Sat Jan 02, 2010 11:52 am
Location: London, England
Hi

Welcome to Mashstix !

Judging by the sources, some of these look good.

I'd like to hear some of these, but dont have the time to download right now. You should get a player on your site so people can download individual tracks. I'll download when I get back from work.

Also - this should really be in the compilation section.
---
Return to Submit Mashups <HERE>
Users browsing this forum: No registered users and 21 guests