Moderators: g4gorilla, G3RSt, Rick Lee, pomDeter, DylanVasey, DRA'man, DJ Morgoth, Colatron, GenErik, lloyd
SC link-
http://soundcloud.com/onelovemash/narci ... io-korn-ft
Sources:
RATM- Guerilla radio (pella, remastered bass + elec guitar)
Korn ft Skrillex- Narcissistic Cannibal (mental stems)
Korn- Get Up! (vocal "go!" sample)
Feed Me- Blood Red (bass kick sample)
Other various glitches/sweeps in breakdown.
Feedback welcome- first time making a video though so keep that in mind
---
Posts: 3316
Joined: Sat Jan 02, 2010 11:52 am
Location: London, England
Sounds like an original !
---
ooh! nice
good job on the vid as well
---
Posts: 371
Joined: Fri Jul 16, 2010 2:26 pm
This is great. A fine display of multi-sourced picking and choosing for maximum effect.
I wonder, though... What would it be like if you used some sort of effect or created a glitch to fill the hole that 'sh*t' left behind? I am imagining a mechanical type disruption at those moments that would act like a much cooler 'bleep' for the missing lyric.
Completely radio and crowd friendly as is, though.
- Rhythm Scholar
---
Posts: 3458
Joined: Fri Mar 19, 2010 7:21 am
Location: around here somewhere...I think..
Yep very nice track!
RS - Check your fb messages
---
omg
big boom mash
what a power
---
Thanks for commenting guys- glad it came out half decent. I had a few looming concerns after finishing it up.
@RS- The thought never occurred to me mate but now that you mention it that would sound pretty cool. Good ol' captain hindsight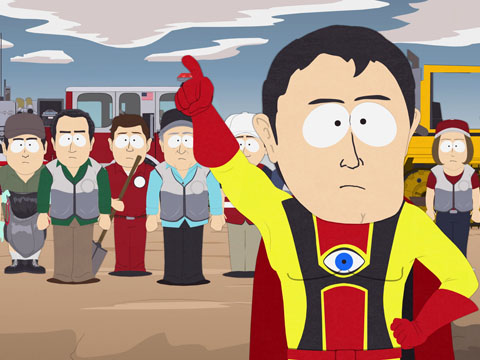 ---
Posts: 645
Joined: Sat Apr 17, 2010 10:43 am
Location: Somewhere over the rainbow !
Technically (tempo, Key, Construction) a real good production &
Sound good to my ears. Unfortunatlly Metal is not my cup of tea.
I'm pretty sure the others from this community will appreciate it better than me.
Anyway, congrat's for your work on this production
We are family ...
---
Posts: 5088
Joined: Mon Jan 11, 2010 6:24 pm
Nicely done! I'm not usually not a big fan of this genre but you got me liking this one and bangin' my head and singing along
And this mashup is good therapy for me since work this month completely sucks! Sometimes ya just gotta scream and get it out musically
Also, good job on the video interesting clips you've included - fun! I hope you had fun making it
.
Anyway, I say FRONTPAGE this kick ass mashup! so BOOM LIGHTS OUT it's on the FRONTPAGE!! cheers!
---
RockstarBruski wrote:Anyway, I say FRONTPAGE this kick ass mashup! so BOOM LIGHTS OUT it's on the FRONTPAGE!! cheers!
Thanks for the FP and kind words mate!
---
Return to Submit Mashups <HERE>
Users browsing this forum: Acedag, Bing [Bot], philretrospector and 9 guests