[FP]CVS - This Is How We Stay Alive (MontellJordan + BeeGees
Montell Jordan - This Is How We Do It (acapella) - F minor
BeeGees - Stayin' Alive (unreleased instrumental edit no piano) - F minor
Otis Redding - Live at the Whiskey A Go Go pt 2 - spoken "this is the part of this song you gotta watch ladies and gentlemen" (this is the
other
famous sample from that live album
).
version 1 (update)
Thanks Warezio for your recommend on version-0 and DJ Dumpz for your tip.
I send more of Otis to the reverb-channel (pushing him back),
after
lowering his volume.
I made a repeat edit of his sample and aligned that with the Montell cuts and made a crossfade with a descending (Montell) and descending (Otis) volume automation.
Also uploaded the complete artwork.
Dance yourself dizzy (in your own room of course).
download-version-1
========================
to compare, older version(s) below:
version 0:

Cut out a bit of mental @4:05,5 .
Repeat edit to introduce Otis (sadly no longer "alive") who introduces Montell's re-used outro, that introduces the normal vocal.
download-version-0
Last edited by
CVS
on Tue May 19, 2020 3:45 am, edited 1 time in total.
---
The hood's been good to you.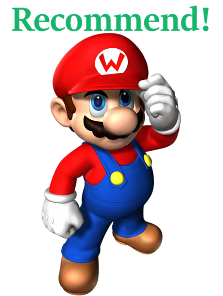 ---
Nice flow here
For me only the "this is the part of this song you gotta watch ladies and gentlemen" was a bit too harsh because I expected the suggested "this is how we do it" vocals but the voice is then a bit too different. I would either lower the volume on the "this is the part..." sample or maybe already transition in the "this is" cuts before to the other voice. Perhaps also a reverse reverb could help a bit here.
Other than that I liked the combination!
---
Thanks Warezio and DJ Dumpz for your recommend and Otis Redding volume tip, new version is in O.P
---
Nice one
---
Thanks for the tip and FP guys.
---
I usually don't care for that montel jordan song but this is quite addictive well done.
---
Thanks Rayman, to see/hear good in songs you did not like so much to begin with. That's the (mashup) spirit.
---
This was the first track i went to on the front page. Alright when it gets going, but takes over a minute!
Nice pairing though
---
---
Return to Submit Mashups <HERE>
Users browsing this forum: No registered users and 112 guests