[FP]The kids found faded love (F.O.B. x Rihanna x Alan W.)
Posts: 701
Joined: Sat Jan 04, 2014 10:54 pm
Location: Bad Wimpfen, Southern Germany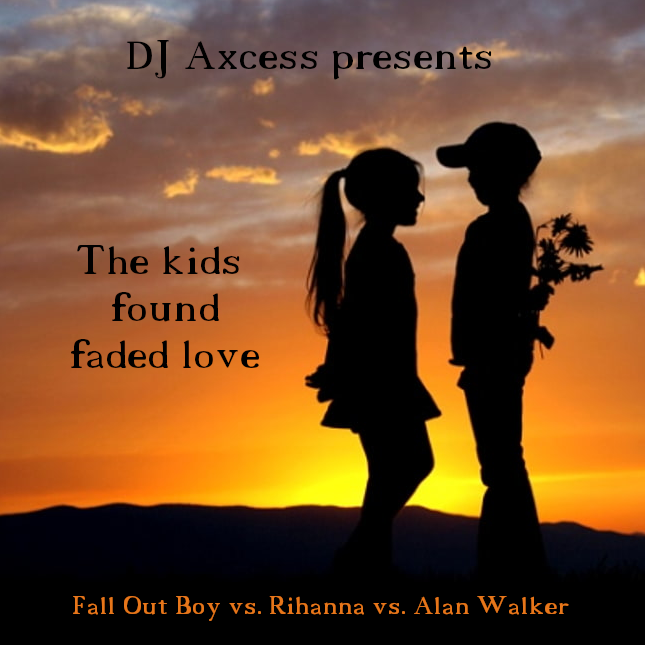 Title: DJ Axcess - The Kids found faded love (Fall Out Boy vs. Rihanna vs. Alan Walker)
Source 1: Fall Out Boy - The kids aren't alright (Instrumental)
Source 2: Rihanna - We found love (Acapella)
Source 3: Alan Walker - Faded (Acapella)
V1:
V2:
Sorry, no cover picture yet, as I don't think this is 100% done yet.
That's why I am posting here to get some more feedback. ;)
EDIT: made a little cover pic while waiting for feedback on the track itself.
Download link
---
I really like this combination.
I do have a couple of suggestions, though.
1. When "Faded" comes in, the energy boosts in the instrumental, but it's coming across as harsh to my ears each time it does. It's the whistles that are doing the most damage, but you probably don't have the stems. I would simply pull the volume back a bit on those sections to reduce the harshness.
2. Rihanna's vocals seem to be a speck late at times between 0:30 and 0:35
---
Posts: 701
Joined: Sat Jan 04, 2014 10:54 pm
Location: Bad Wimpfen, Southern Germany
Thanks satis5d,
I noted your concerns and I had the same concerns about this before.
Actually I even thought about deleting this again and putting it on hold for a while
as I am working on several other tracks lately.
After the
IMMENSE feedback
I got to "Perfect Mirror",
I should definitely try to keep the audio quality high, as this brought me
quite a few new followers and made me worry about the audio quality of this one.
I'll definitely continue working on this soon, but right now there's a few others that
I will prioritize and upload here soon. But yeah, those 2 concerns of yours will be
my main priority concerning this track and I'll definitely try to fix this.
Thanks for your feedback and have a happy valentine's day.
---
Nice combo, Axcess.
While I echo satis5d's sentiments about the choruses, I feel it's probably pretty easily tackled with some EQing on the instrumental. And though you planning on working on this some more, I will go ahead and give you the thumbs-up on this in the mean time.
---
Posts: 701
Joined: Sat Jan 04, 2014 10:54 pm
Location: Bad Wimpfen, Southern Germany
Updated version:
Version in original post has been renamed to "_v1.mp3"
Timing issue between 0:30 and 0:35 should be ironed out now.
Some slight EQing and dynamics on the instrumental.
---
Version 2 is a big improvement, although subtle. I'm on the fence about FP-ing this one. I'd like to hear what a third Mod has to say about it. If another week passes without input, I'll probably give it my recommend.
---
---
---
---
Great combo, nice melange of complementary styles.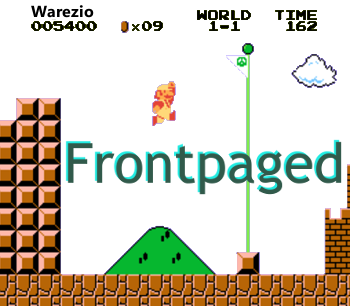 ---
Return to Submit Mashups <HERE>
Users browsing this forum: No registered users and 97 guests