(FP) satis5d: Break The Bad Name (Charli XCX vs. Bon Jovi)
satis5d |

Break The Bad Name


Charli XCX vs. Bon Jovi
Despite the fact that
You Give Love A Bad Name
has been used many times in mashups, I'm one who believes that if you can improve on what's already out there, all is fair to use. This combo simply
MUST
exist.
Charli XCX - Break The Rules (instrumental)
Bon Jovi - You Give Love A Bad Name (acapella)
Version 1
Version 2
Download at sowndhaus.audio
---
Beautiful. This combo indeed must exist!
Maybe try to increase the volume of the acapella a bit, it's a little hard to hear in some parts. Anyway, amazing work with this one!
---
Great combo, great sound.
Last edited by
CVS
on Thu May 23, 2019 5:09 am, edited 1 time in total.
---
Great one
The only complaint I have, Bon Jovi get lost at times, try to give him a bit more gain (e.g. 1:00... and 2:00...)
Otherwise, very cool combo
---
Volume levels have been edited to make Jon load and clear throughout.
Version 2 is up.
---
Version 2 sounds much better
I might add a reverse reverb when Bon Jovi first came in, it's kind of abrupt vocals introduction, either way, it sounds good enough, so I say...
---
Oh yes. Delicious. Bon Jovi is surprisingly comfortable on the dance floor. Idea (for me?) for the future: ham it up with some heavy verb and EDM style processing of Bon Jovi (band-pass overdriven tempo delay at strategic locations would be funny).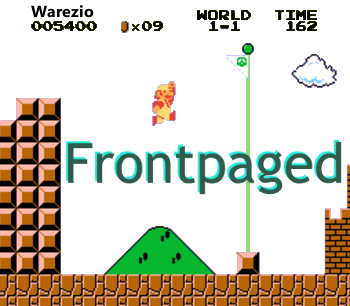 ---
Return to Submit Mashups <HERE>
Users browsing this forum: sweetestbaboon and 148 guests