[FP] CVS Can't Believe The Scream & Shout (Florida+Will.I.Am
downloadable version with correct name included.
I split vocal in 3 tracks, left keyless raps unchanged.
Track 2 - I went 5 semi up with Elastique Pitch instead of Acid Pro itself, 5% left
Track 3 - 7 semi down, 5% right
So much lower 'ba ram ba ba bam' now.
sources:
Will.I.Am +Britney Spears - Scream & Shout (restructured mental)
Florida + Pitbull - Can't Believe it (acapella)
This mashup is a faster one for me at 128 bpm. Some repeat edits of Flo to fill the vocal-gaps.
They're singing about a nice 'ass' , so that must be the donkey from Shrek ?
Eddy Murphy (as Donkey) a few samples from movie Shrek (
http://www.moviesoundclips.net/
)
@0:00 (tenderness)
@0:12 (wow - first part),
@0:54 (let's do that again - second part)
@2:48,5 (wow - first part again, but moved a bit),
version 5
download-version5
===============
to compare, below the old stuff
version 4 info after SMASH
Thanks HappyCatDisco and SMASH for your reviews on v2+v3.
Mental on orginal pitch, that has got good energy from v1 (recommend) +v2 (SgtMash donkey).
Dropped the vocal volumes, the low one more. Using L-5% and R-5%
Mental is heavily restructured and edited. That's why I did not use the different vocal-less S&S mental from SMASH (but thanks).
Donkey movie samples louder than in v2.
Outro few seconds longer than v2 and mixoutable.
In version 3+4 I did not use the mastering trick yet, but I was unclear in my explanation of that. But found out how to do parallel processing, more or less with the FX-send lines all over, with a send bus in Acid Pro.
version 2 info
Thanks SgtMash for your review on version 1, I made a version 2.
Pulled original bass on mental down 4 dB below 250 Hz with low shelf filter.
Lowered mental volume (from -6,7 to -7,2 dB) and upped pella volume (from -9,5 to -7,5 dB)
version 2:
version 1:
Last edited by
CVS
on Sun Jan 13, 2019 4:23 am, edited 8 times in total.
---
You should have thrown in a few Shrek Donkey samples and some "I like Big butts" for the full on Ass edit
Really liking this one! Only slight issue 4 me is the vocals get a little lost occasionally (not so bad in my headphones which have a little more mid-range clarity I think than my HiFi speakers), and the kicks sound like they are maybe clipping slightly, so idk maybe back the instrumental off a touch / look at the EQ if you boosted something in the instru.
I'd wait for others to comment b4 jumping to edit tho given I hear it differently depending on my setup xx
---
thanks SgtMash, changed some things on your review in version 2 and put it in OP.
---
Version 2 is working for me. There's some harmonic content (sometimes lacking in hip-hop mashups), and the instrumental matches well. Nice work.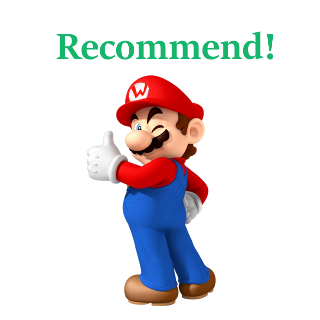 ---
Posts: 3485
Joined: Wed Apr 15, 2015 8:18 pm
Location: Los Angeles
The energy is great and the mix is very nice but the 5th key is too noticeable for me to FP. I'll have to leave this decision to the other mods.
---
Thanks Warezio for the recommend.
Thanks HCD, you were right on the keys, I found a solution 'in the middle' on C minor.
Lesson learned: If I put the key and bpm info in the filenames, after internet checks, key analysis and piano-comparing, I also have to
USE
that info when making the mashup haha.
---
I like the idea, but I tend to agree with HCD about the 5th issue, also in v3
Not sure if it's worth mentioning, in this case, but I think there are better versions of that instrumental, like this:
...unless you are using the same one, so the blame for the loss of energy is on you
---
A really nice mashup there CVS!
The pairing fits well i think and the edits you've made are spot on!
Very well done
PS!
They're singing about a nice 'ass' , so that must be the donkey from Shrek ?
Hahaha, do you like donkey ass much?..
Just kidding!!!
---
Posts: 3485
Joined: Wed Apr 15, 2015 8:18 pm
Location: Los Angeles
The vocal quality was hurt to much by the pitching. Unfortunately, until we get better granular pitching tools created in the future, 5ths cannot be repaired.
---
Thanks HCD.
I tried another pitchshifter (Elastique Pitch) and only on the sung parts, not on the vocals.
Used an idea from SgtMash from Madonna to put an octave between them going both +5 and -7 at once.
---
Return to Submit Mashups <HERE>
Users browsing this forum: No registered users and 175 guests