(FP)De La Soul vs. Commodores - Pain(Rhythm Scholar Remix)
Posts: 567
Joined: Fri Jul 16, 2010 2:26 pm
De La Soul - Pain (Rhythm Scholar Heart Attack Remix)
Today's Remix Recipe:
2 Parts De La Soul: Pain | Oliver ft. DLS - Heart Attack
2 Parts Commodores: I Like What You Do | Brick House
1 Part Bass: Keith Holden
1 Part Fender Rhodes: Mr. Fender Rhodes
Rhythm Scholar to taste!
Funk Attack Dubstrumental also available!
Download:
https://www.mediafire.com/file/yt76e9gr ... emixes.zip
Audio Mastered by The Odd Nocturnal Farmer
Acapella:
De La Soul - Pain
Oliver ft. De La Soul - Heart Attack
Other Sources:
The Commodores - I Like What You Do
The Commodores - Brick House
Various Samples, Loops, Beats, FX, and original RS stuff
Enjoy! :)
- Rhythm Scholar
---
Posts: 129
Joined: Tue Mar 01, 2016 3:51 pm
Location: Ocean City, MD
Love the vibe of this one. Had never heard the De La Soul song before (that I know of), but can see this working very well for my older R&B crowds come summer time.
---
Posts: 191
Joined: Wed Jun 28, 2017 3:34 pm
Location: UK
What a very tasty recipe indeed!
I have no comments for improvements. Sounds just right to me
---
A smooth funky blues track, that's an all in one! This is nothing but perfect in my ears, thanks for sharing with us RS
---
A little bit funk, a little bit hip hop--the epitomic Rhythm Scholar sound! Never got tiresome either! That jam at the end could've gone on another 5 minutes and this still wouldn't have seemed long!
---
Posts: 3485
Joined: Wed Apr 15, 2015 8:18 pm
Location: Los Angeles
Funky and Groovy. Frontpaged.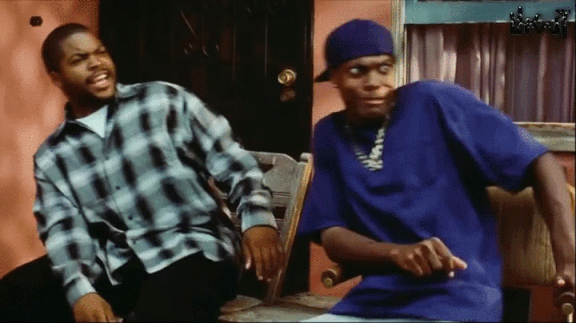 Nice!!!!! I'm gonna mash your dub right now.
Iggy and Bruno
---
Wow, some serious flex ... sounds like something from a Mayer Hawthorne DJ set. Love it!
---
Happy Cat Disco wrote:

Iggy and Bruno
RECOMMEND
Hey ! RS, Should i say that i love your remix ?
---
Return to Submit Mashups <HERE>
Users browsing this forum: Google [Bot], s3cr3tsquar3 and 20 guests