Moderators: g4gorilla, G3RSt, Rick Lee, pomDeter, DylanVasey, DRA'man, DJ Morgoth, Colatron, GenErik, lloyd
Posts: 1013
Joined: Sun Sep 05, 2010 1:14 pm
Location: Buffalo, NY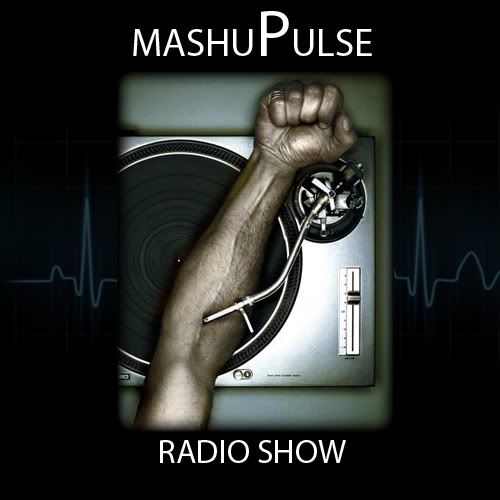 Download available here:
http://official.fm/tracks/326563
New radio show for your enjoyment
1.Disposable War Pigs (Metallica vs. Black Sabbath) - Celldweller
2.Bastoblast (Skrillex vs. Basto vs. Porter Robinson vs. Rihanna) - Basic Physics & Yoni
3.OMG You Changed the Way You Kiss Me (Example vs. Usher) - Dylan Vasey
4.One of Those Killers (The Eagles vs. Neil Young) - Mashed and Confused
5.Seven Nation Prayer (Bon Jovi vs. White Stripes) - Lobsterdust
6.Amy Calling (Britney Spears vs. The Clash) - Oki
7.The Thought of Jetlag (Melanie C. vs. Simple Plan) - Envision Mashed Productions
8.New Moon Tonight (Yuksek vs. Wolfmother) - ToToM
9.Hangover like Jagger (Taio Cruz vs. Maroon 5) - Mister Nono
10.Hello Girl, Let's Party Til The End (Martin Solveig Feat. Dragonette vs. Britney Spears vs. LMFAO vs. No Doubt vs. Sum 41 vs. Vanilla Ice) - Titus Jones
11.All The Boulevard Storytime She Said (Nightwish vs Green Day vs tATu vs Katy Perry) - Dan Mei
12.Mellow Cola and His Infinite Sadness (Smashing Pumpkins vs. The Commodores) - Colatron
---
Posts: 5088
Joined: Mon Jan 11, 2010 6:24 pm
I'm looking forward to listening to this but meanwhile it would be nice if you posted a download link for those that want to listen to it offline
---
Posts: 1013
Joined: Sun Sep 05, 2010 1:14 pm
Location: Buffalo, NY
WOOPS! Totally forgot, bruski. I went ahead and edited my original post
---
Posts: 3316
Joined: Sat Jan 02, 2010 11:52 am
Location: London, England
Excellent show as usual bud.
(and thanks for the inclusion)
---
Posts: 5088
Joined: Mon Jan 11, 2010 6:24 pm
Thanks Ryan for the download link. I finished listening today and overall it was a fun listen and nicely passed the time today while I worked on some not so exciting spreadsheets and such
---
Users browsing this forum: No registered users and 2 guests