[FP]CVS - Lean On & Just B Good 2 Me (Major Lazer+Beats Int)
sources;
Major Lazer - Lean On (instrumental)
Lindsey + Beats International - Just Be Good To Me (acapella)
version 4

thanks Smash for your review and tips
, I copied, pasted and repeated parts of the mental to put the pella-chorus on the mental-chorus in a new version 4. The verse parts should now be on verse parts (+breaks) as well.
I don't have (and don't like) the Lean On pella, so I did not use that tip.
I hope that Warezio still likes the airy combo in the new structure.
download-restructured-version-4
=====================
older versions to compare below
version 3

Thanks Warezio for your recommend. Your 'breathy' tip gave my via Google this interesting link on the airy / breathy sound.
http://forums.musicplayer.com/ubbthread ... ocal_Sound
Below you and others will find what I learned from there and some other videos and webpages on post production on breathy airy vocals.
*** GET BETTER TOGETHER ***

Basically, more air in the vocal needs more highs.
One way to do it, is the Dolby A NR trick: record vocals with Dolby on (so with double the amount of highs) and playback with Dolby off (so NOT filtering out half of the highs, that was supposed to give you Noise Reduction). There are paid VSTs that do that, like an old cassettetape deck.
Another way is 'parallel vocal processing': keep original vocal channel, send part of it to a send (channel) and then play with the two channel-volumes to taste.
I already had in my version 2 a send-channel, with Duet VST (preset: basic doubler) to widen the vocal, followed by Omniverb reverb VST (preset: default send).
In version 3 of the mashup, I put a low shelf EQ
before
the Duet, so filtering out (24dB/oct rolloff) below 632 Hz. So basically putting the reverb on the highs only.
In Omniverb, I put the low cutoff (=high pass) up to 330 Hz and the high cutoff (=low pass) to a ridiculous 20.000 Hz (so not filtering highs at all). The reverb is on 100% wet with a on/off send-switch.
I put A1stereocontrol VST (preset: track stereo 200%)
after
the Omniverb to widen the widened reverbed highs even further.
To get back some 'beef' on the mainvocal, I upped all vocal volumes compared to v2:
+ main Beats International vocal: from -7,6 to -6,0 dB
+ repeat vocal edits: from -11,4 to -9,2 dB
+ FX1 (the delays on both vocals): -7,9 to -6,9 dB
+ FX2 (see above, this is the air/shine/shimmer): -5,9 to -4,0 dB
Both vocal tracks are sent -3,5 dB to the FX2. The FX1 send is automated on last words.
Usually I have the volume of my send-reverb-channel below that of the main vocal, not this time
.
download-version-3-more-airy-vocal
version 2:
Thanks Warezio for your new review and tips on version 1
Removed the Autotune, Stereocontrol and EQ-filters from version 1 and slightly lower mental.
Added slap back chorus (with Duet VST, free) before the reverb (Omniverb VST) on the send channel, and added MORE send (now -3.5 dB) on the vocal to get more velvet.
So more chorused reverb in the mix = vocal more to the back. I appreciate the reverb in the first 20 seconds on the pure mental now more.
Cut the bass from the overlapped part [1:47-:155] as a touch up.
download-version-2
version 1:
Thanks Warezio for your review and tips on version 0
Things I did to soften /lay back the vocal:
1. less delay: from 8th notes to half notes, from 4 to 2 measures, lower dry+delay out
2. compensated for (1) by adding some 'manual delays' in longer pauses, where I pasted samples by hand on extra vocal channel (made that channel a lot softer, from -9,7 dB to -12,4 dB)
3. moved all vocal parts slightly (milliseconds) later on the beat, this makes it more relaxed/laidback.
I hope that first trio did the trick, but I also did this:
4. lower vocal volume: from -6,1 to -7,4 dB and higher send reverb channel volume: from -7,0 to -5,4 dB - both should push the 'too upfront' vocal to the back a bit.
5. vocal EQ with three cuts:
+ removed all below 95 Hz (there was not a lot of oompf in the girls vocal to begin with)
+ less-punch-dip of -1,6 db and 1,6 octave wide around 358 Hz,
+ less-presence-dip of -1,0 dB and 1,0 octave wide around 4.982 Hz (slipped of intended 5 kHz)
6. Autotune on vocal on G minor, 'just in case', usually Autotune makes a treated vocal 'less stereo' so I compensated for that with A1 Stereocontrol, my favorite stereo-widening-tool. I did not use it on the mental in this mashup, to keep the mental as upfront/tight as possible.
oops I managed to delete version 1.
version 0:

I repeated some parts of the mental (at the end) and also made an overlap of two parts, [1:47-1:55] where I cut out every other beat of the top layer (with the crazy voice), to get some variation in the mental.
Also overdubbed some cutup chorus vocal parts in breaks of the pella to get extra material.
Loads of send-delay on last words.
download-version-0
Last edited by
CVS
on Thu Jun 18, 2020 9:57 am, edited 9 times in total.
---
It's good.

I could recommend as-is but ... have you tried softening the vocal? Things like eq-ing down the punch frequencies, slowing the attack, increasing the sustain, adding some more predelay/verb, etc. It just feels like the instrumental wants a more chill distant vibe from the acapella.
---
Thanks Warezio for your review and tips, I worked on the vocal and put a new version 1 up in the O.P.
---
I like that better at the beginning. The slower delay is good.

However starting at 0:40 the Version 1 vocal feels thinner than Version 0 which was more velvety. Not sure what caused it, so try undo-ing all changes to figure it out. In addition you could try putting a (diffusion slapback style) chorus effect on the vocal to get some more velvet.
---
Thanks Warezio for your 'velvet' tip, new version 2 is in O.P.
---
The link seems to be dead
---
The download version 2 link works for me and starts playing before downloading it completely it seems, in the Previewplayer of dropbox.
Thanks for warning anyway.
---
Not new, but still in my playlist for quite a long time
I recommend
Keep calm and go for it, Cor!
---
Sounding better.
I don't know how to make a vocal "breathy", so if anyone has additional processing suggestions, let's all get better together.
In the meantime, definitely FP worthy.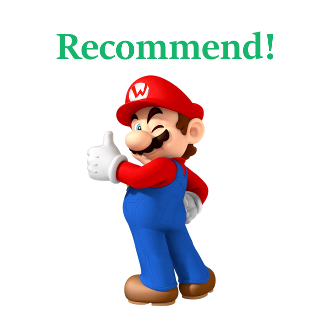 ---
Thanks Warezio for your recommend (and Elmars as well
), after some breathy/airy vocal Google-research I made a new version 3, now in the O.P.
Technical details for inspiration or specific improvement tips are in the O.P.
---
Return to Submit Mashups <HERE>
Users browsing this forum: No registered users and 20 guests