[FP] Planet Sprites (Skrillex vs Afrika Bambaataa)
Posts: 14
Joined: Tue Nov 08, 2016 8:24 pm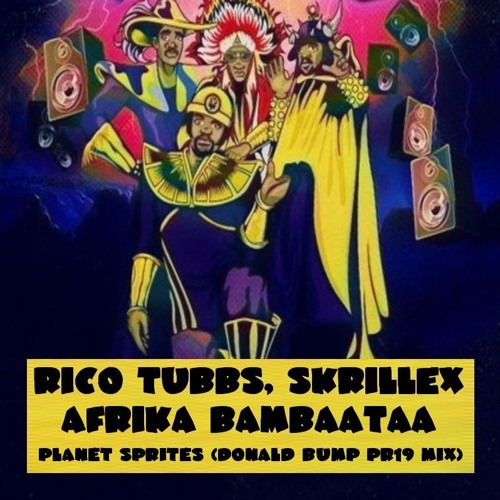 SOURCES=
ACCAPELLA Afrika Bambaataa & The Soul Sonic Force - Planet Rock
INSTRUMENTAL Skrillex vs Rico Tubbs - Nice Sprites, Scary Dubplates (Bootleg)
Donald Bump's PR19 Mix of Rico Tubbs - Nice Sprites, Scary Dubplate (Rico Tubbs vs Skrillex). Brought a bit of old school flavour to this tune with the Africa Bambaataa & Soul Sonic Force's Planet Rock vocals.
Preview:
Download:
https://www.dropbox.com/s/tze2ihwkb0vnn ... MASTER.mp3
VVVVVVVVVVVVVVVV
https://soundcloud.com/donald-bump/rico ... wers-on-sc
CHEERS DB !!!!!!!!!
https://soundcloud.com/donald-bump
https://www.mixcloud.com/donaldbump7/
https://donaldbump.bandcamp.com/
https://www.facebook.com/donaldbumpmusic/
http://freshrotation.com/donaldbump
---
Posts: 669
Joined: Thu Nov 14, 2013 2:02 pm
Location: UK
This is solid. I'm liking the bootleg track a lot, and the 'Planet Rock' vocals suit it well and blend in nicely with it. So I will give it a recommend!
---
This sounds like an original to me. An easy recommend.
---
Return to Submit Mashups <HERE>
Users browsing this forum: CVS, Majestic-12 [Bot] and 170 guests