(!) Catch My Angst (Eilish et. al.)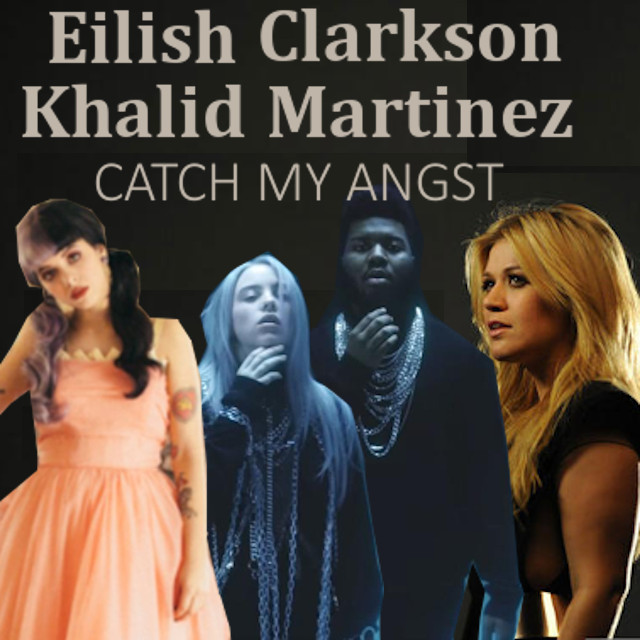 Warezio - Catch My Angst (Billie Eilish, Klahid, Melanie Martinez, Kelly Clarkson)
Billie Eilish - bury a friend
Billie Eilish, Khalid - lovely
Billie Eilish - idontwannabeyouanymore
Melanie Martinez - Pity Party
Kelly Clarkson - Catch My Breath
Another attempt at an Eilish upbeat dance track.
Version 0:
Version 0 download link
---
I like how Melanie sounds with this instrumental (and you know that I like this instrumental - I've used it twice already!
) But I'm just not buying into anything that Eilish touches here. The match just doesn't seem right for the instrumental.
---
I'm not familiar with all sources, so maybe it was an advantage, cause it works for me
I listen twice and didn't find something to fail it, I even enjoy it, so...
I Recommend
---
Billie Eilish - so hard to mash 'cos she's a miserable mumbling emo for the teen masses mess.

Like the rest tho :)
---
Posts: 3479
Joined: Wed Apr 15, 2015 8:18 pm
Location: Los Angeles
I agree with Satis5d on this one. The vocals don't line up in energy or syncopation as well as had hoped after seeing the listed sources.
---
Return to Submit Mashups <HERE>
Users browsing this forum: Majestic-12 [Bot] and 23 guests