(FP)Promise No Control Shots (Imagine Dragons vs Mendes +)
satis5d -

Promise No Control Shots
(Imagine Dragons vs. Shawn Mendes vs. Jennifer Lopez)
Imagine Dragons - Shots [instrumental]
Shawn Mendes - No Promises [acapella]
Aluna George feat. Popcaan - I'm In Control [acapella]
Jennifer Lopez - Louboutins [acapella]
I've received a fair amount of feedback on this one. I had originally considered entering this for
Mash of the Titans 8
, but the feedback made me abandon that idea. However, I got some detailed feedback from Happy Cat Disco which has led me to revise this mashup quite significantly. I've added a fourth source (which itself has two unique voices) and tightened up some other aspects of this mix. I hope you all find it to be a significant improvement over version 1.
Version 2
DOWNLOAD
Version 1
---
Posts: 527
Joined: Mon Jun 18, 2012 6:55 am
Location: California
Firmly anchoring the old and untalented end of Mashstix since 2012...
---
Thanks Mike!
I considered submitting this for Panos's
Mash Of The Titans 8
, but I decided that I can do even better than this. But I like this a lot.
---
You are in the pocket, sounds like an original.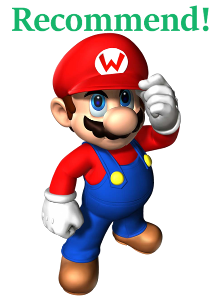 ---
I like this, but find it's a bit too "wall of sound" in places with a lot of volume in a lot of overlapping freqs. (my musical technical side is not the best so apologies if I'm describing it wrong) there's just too much too loud all at the same time.

Eg when J-lo's going with the guitars around 50 sec's on in the verb backwash (I should learn some actual terms...) it becomes a bit relentless.

2.45's another example where there's so much in it it's muddled and asks a lot of my old ears.

Just needs some EQ and mixing magic I think, 'cos I know it's great but I find it shutting my ears down.
---
Thanks for the recommend, Wearezio. However, as SgtMash points out, it can be too much for some and so I have plans to make some edits to this one.

Look for Version 2 soon.
---
There's a lot to love in this one
Agree with Sgt's comment, the last part sounds very intense musically
Waiting for your next version...
---
The combo works nicely! Vocals could maybe use a bit more reverb/echo to match the instrumental better at least in certain parts, but the mix is pretty good, honestly. The "busy" parts mentioned don't sound terrible on these headphones, but I'll wait for V2…
---
Version 2 is up with
SIGNIFICANT
revisions.
---
Sounds great to me!
---
Return to Submit Mashups <HERE>
Users browsing this forum: Mike Goble and 32 guests