[FP] The Octopus Exile (The Beatles Vs LXRY)
The Octopus Exile(The Beatles Vs LXRY)
Instrumental: LXRY - Exile |
https://youtu.be/XFjYZkrAms4
Vocal: Beatles - Octopus's Garden |
https://youtu.be/c0vFUxE3SrM
o.O Well! Ringo Sinking into a sea of reverb as he beds down amongst the Wave. It's my Emo tribute to Octopuses.
In keeping with the Beatles production values I reversed the ending from the intro as the original instrumental was 'challenging'. Other than that a lot of Fx, a lot of cutting, a lot of pulling and pushing the timey thingies & some tuning stuff too ;)
IDK about you, but by the time I was done I was hearing a Gary Newmanesque new wave vibe?!
Download:
https://dl.dropbox.com/s/30b1im84nwudzx ... 0Exile.mp3
---
Well, I'd say you nailed the vibe. Very enjoyable. I like this version much better than the original. Two thumbs up.
---
Congrats for making a Beatles song interesting, Good Work!
---
SgtMash wrote: Ringo Sinking into a sea of reverb
I really like that effect, and your overall vision for this piece. Well done.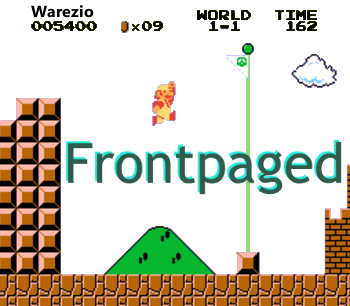 ---
:) thx for the FP guys xx
---
Return to Submit Mashups <HERE>
Users browsing this forum: Bing [Bot] and 31 guests