Imagine Somebody (John Lennon vs. Kings of Leon)
Posts: 669
Joined: Thu Nov 14, 2013 2:02 pm
Location: UK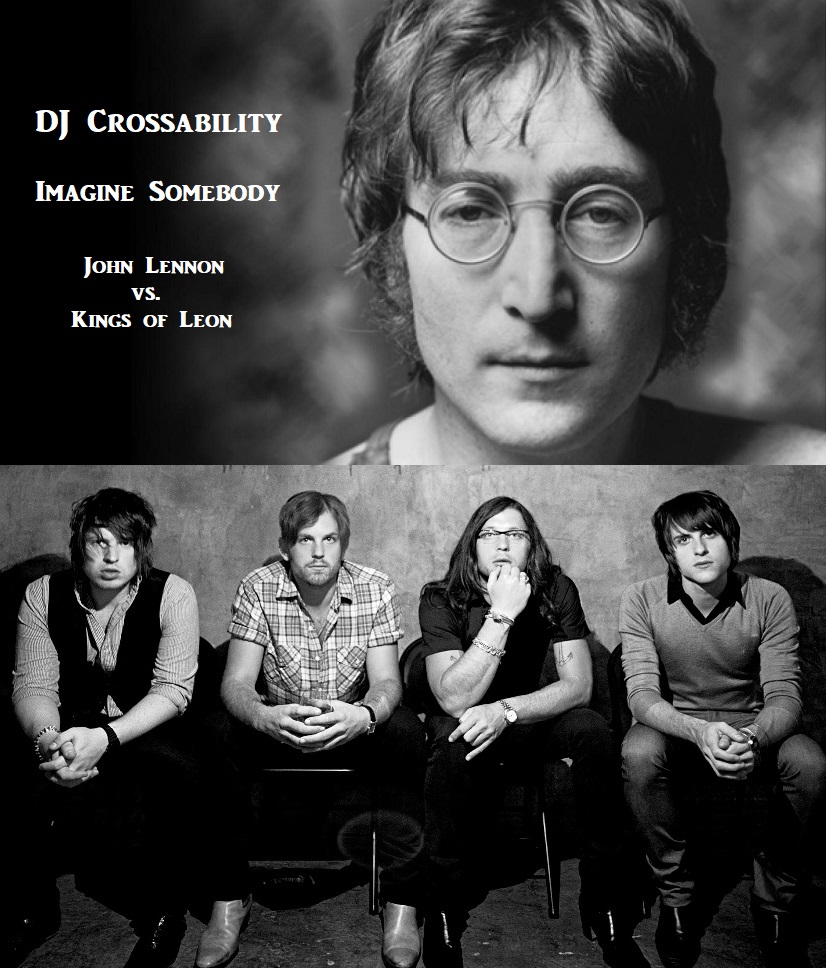 DJ CROSSABILITY - Imagine Somebody (John Lennon vs. Kings of Leon)
Sources used:
John Lennon - Imagine (Instrumental and Acapella)
Kings of Leon - Use Somebody (Acapella)
I've been thinking whether or not to scrap this mashup, as I'm still not entirely convinced it properly works, such as the 'Oh Ah Oh' vocal parts, but thought it would be good to hopefully get some fresh ears on it to see what you guys made of it first? Cheers
P.S. Planning on listening/commenting to the forum submissions later in the week!
---
Nice idea and in my opinion although it's no perfect match they work really well together. I have only 2 ideas for improvement.
In the beginning the vocals come in a bit sudden and unexpected. This could be fixed by preparing the listener's ears to what's coming up. Maybe try some reverse reverb or play around with a few words of the acapella with lots of echo and reverb on it.
And check if the timing of "Someone like you" @1:28 is correct. At least for me it sounded a bit off. Maybe also some reverse reverb could help for the transition from the "Imagine" to the "Someone like you" acapella.
The "Oh Ah Oh"s sound fine to me. Good job!
---
I think Dumpz nailed the review. It's definitely worth tinkering with. And I'm very close to giving it my recommend.
---
Posts: 23
Joined: Sat Aug 25, 2012 9:29 am
I really enjoyed this mashup!
I agree with most of what Dumpz said. It does sound slightly off in terms of timing at 1:28 (the "Someone like you" vocal). The difference in the two different vocal parts is especially noticeable when it goes from Kings of Leon to John Lennon (strangely not as much when it goes back), but if reverse reverb will help this then I would encourage you to give it a try!
The vocal coming in at the beginning didn't sound too sudden for me but I guess I was expecting it about there in which case.
I would really love to see this improved with Dumpz' advice taken on board. All in all it's a goodun for me!
---
Nice relaxed vibe.
The KOL @1:28 seems to me too early, maybe it should be as late as 1:52
The KOL @2:23 is a bit early as well, but the second line after that sounds about right.
thinking along hat
With vinyl, I would be cutting back and forth to find the best starting point. You can imitate that practice making some small edits of the first syllable: So-so-so-someone like me.
You could even let that edit in the final mashup, as a sort of 'masking'.
On repeat edits I usually go from -3,0 to -1,5 to 0 dB to build up, and with a handmade echo at the end, from 0 to -1,5 to -3,0 dB.
I used to ALSO change the pitch of these edits with one semitone per step, but that brought me out of key sometimes. But an S-sound (like here) has no pitch, I read somewhere.
Maybe the Kings are just a bit too loud at the very start and therefore sound sudden. With a volume automation on a vocal-track I usually am able to be more precise than with a 'normal' fade-in (where I would be pulling the lefthand corner with my mouse in Acid).
---
---
Return to Submit Mashups <HERE>
Users browsing this forum: No registered users and 263 guests