[FP] Badman ah Bam Bam (Bounty Killer vs Sister Nancy)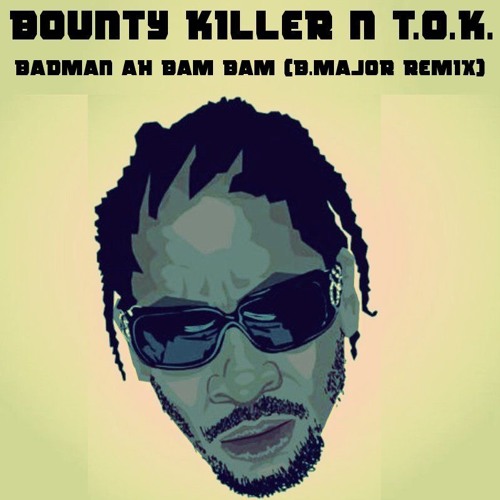 B.Major - Badman ah Bam Bam (Bounty Killer vs Sister Nancy)
Bounty Killer Ft. TOK - Badman Ah Bam Bam (B.Major Remix)
Sources:
Bounty Killer ft. TOK - Man Ah Badman (Acapella)
Sister Nancy - Bam Bam (Hip Hop Instrumental)
B.Major's Remix of Bounty Killer ft. T.O.K.'s Man A Badman. Little bit of some Sister Nancy feels. Keeping the reggae vibes wholesome on this 1 !!!!
PREVIEW:
STREAM & DOWNLOAD HERE:
https://soundcloud.com/bmajorhiphop/bou ... ajor-remix
Thanks B.
https://soundcloud.com/bmajorhiphop
*if you like the tune please show some love on my new facebook artist page here.
https://www.facebook.com/bmajorhiphop/
---
I like the mashup, groovy.
some forum remarks and artistic suggestions below.
If you put your preview link between [MP3PREVIEW]
SO HERE
[/MP3PREVIEW], the track will play and your listener stays on the mashstix page and can maybe even put some remarks in, already while listening to the mashup.
If you change the
http://www.dropbox
to dl.dropbox (and keep the rest of URL the same) a player starts from Dropbox, making it easier to play the mashup. This also works with the MP3-preview player.
The female backing vocal 'pump it up' is nice, but a bit repetitive and rather loud compared to the main vocal (that I don't know so I have to concentrate to follow it).
I don't know if you have separate stems ? On my headphones she sounds more to the left, so on the side. A mid-side VST followed by a L-channel only, could help you to isolate her and lower her volume a bit. If you have her on a separate track already, you could try with panning (automated, or with a VST, or by doubling the track and cutting parts out L+R alternating) to get her moving from left to right and back again, on and on.
---
CVS wrote:
The female backing vocal 'pump it up' is nice, but a bit repetitive
It's not a problem for me, i like repetitive music and it sounds like the 90's great hip hop music.
i love it !
RECOMMEND
---
Repetitive? Definitely.
But does it repeat a groove that you can't get enough of? Absolutely!
I recommend. Congrats.
P.S. Take a look "under the hood" of this one and see what I did to your Dropbox link to give you a working MP3 Preview. I changed the "www" to "dl" and added "usercontent"
---
Return to Submit Mashups <HERE>
Users browsing this forum: CVS and 26 guests