(!) Chan Guy (Eilish et. al.)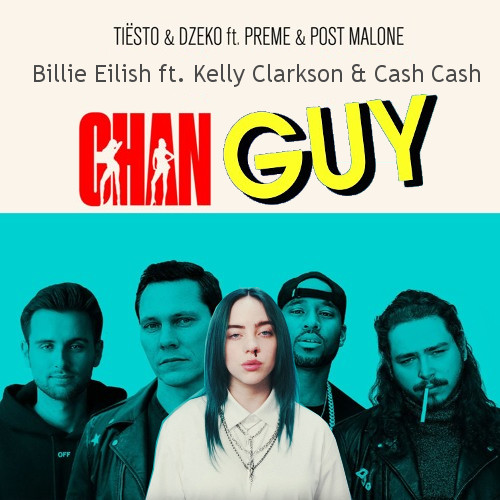 Warezio - Chan Guy (Kelly Clarkson, Cash Cash, Billie Eilish, Tiësto & Dzeko ft. Preme & Post Malone)
Billie Eilish - bad guy
Tiësto & Dzeko ft. Preme & Post Malone - Jackie Chan
Kelly Clarkson - Love So Soft (Cash Cash Remix)
Billie Eilish is #1 in my house right now.
Version 0:
Version 0 download link
---
I have nothing to complain, cool combo
---
Posts: 3479
Joined: Wed Apr 15, 2015 8:18 pm
Location: Los Angeles
I like it but Billie doesn't match the instrumental energy to well. She is very hard to hear in this case. She also feels slightly out of key.
Post Malone is spot on though.
---
I agree with HCD that Billie seems hard to hear at times and that the energy is vastly different from the other two songs together. However, I'm open to seeing this make it to the FP with a bit of vocal massaging.
---
Will we be seeing a version 1 of this?
---
Posts: 37
Joined: Sun Jun 10, 2018 3:15 pm
Hello, good work ! it seems very cool to me.
---
Posts: 4450
Joined: Fri Mar 19, 2010 7:21 am
Location: around here somewhere...I think..
Yeah, there's definitely an issue with key on this one.
---
Return to Submit Mashups <HERE>
Users browsing this forum: Google [Bot] and 54 guests