Mashstix Mash-off #71 - SgtMash WINS!!!
VOTE FOR YOUR FAVORITE MASHUP!

A. Let Me Ride Your Boat (Aaliyah vs. Dr. Dre)
B. I Drove All My Life (Zara Larsson vs. Céline Dion)
C. Shut Up & Drive Me To The Beach (New Order vs. Rihanna)
D. Get Outta My Dreams And On The Road Again (Billy Ocean vs. Willie Nelson vs. Belinda Carlisle vs. Petula Clark vs. A Flock of Seagulls)
There are lots of songs about travel and transportation: cars, trains, planes, rockets, space travel, riding horseback, walking various numbers of miles
…you name it!
THE RULES:
You mashup must include at least one song about transportation or vehicles. But it's always a bonus if you can double-up or triple-up on the theme, so have fun!!
NOTE: It's a short month, and we've got a late start (sorry…my bad!), so hit the accelerator and get working on this immediately!!
THE 5-STEP DESCRIPTION:
At the start of every month, the (newly entitled) Emperor of MashStix posts a thread containing details of the challenge, for Example: 'Mashups 90bpm or slower with the theme of love'. They should also include the '5-Step Description' and the 'FAQ'.
The post will then shortly be stickied to the top of the 'Submit Mashups' section for all to see and respond to with their entries. Entries must be in by the 20th.
A vote will be created within that thread for everyone to vote on who should win and become the new Emperor (the vote can be created by the current emperor so please don't wait for a mod to do it as we are a busy people)
On the 27th (or a day of the month at the current emperor's choice) the poll shall end and the new emperor will be chosen.
The winning track will then be featured on the Frontpage!
FAQ:
> How should I post my mashup?
Entries are to be posted in the thread using the players in the same way as you would on the main Mashstix board (i.e. via Dropbox, Hearthis, SoundCloud or your own webspace), including details of the tracks used.
> Can I use a mashup that I've made previously?
No, that would be cheating!
> What if there is a tie!?
All ties will be settled by the Emperor (sounds like a worthy title now, doesn't it?)
> I didn't win, what can I do with my mashup?
If you are particularly proud of your mashup but didn't win then feel free to post your mashup in the 'Submit Mashup' section as you ordinarily would.
> What do I do if I'm confused??
PM 'DJ Firth' or another mod if you notice they are active
> So the Emperor gets to choose the next challenge and settle a tiebreaker, anything else?
The Emperor will attain limitless glory for all of eternity (and bragging rights)
---
Posts: 3352
Joined: Wed Apr 15, 2015 8:18 pm
Location: Los Angeles
Nice theme MASH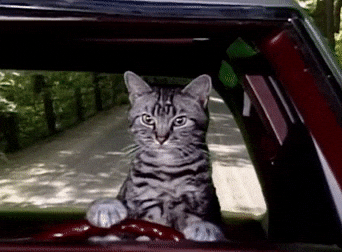 ---
This movie is famous for having the scene with the most F-words in it in history.
https://www.youtube.com/watch?v=nWRxPDhd3d0
When Steve Martin goes for a hire car, he goes over the top more than even the actors in movies Scarface and Casino.
some first thoughts on tracks that could be used:
love train - o'jays
night train - james brown (bring on the funk)
leaving on a jet plane - john denver (not country, but slow, like 'have I told you lately' )
night boat to cairo - madness (ska)
ferry cross the mersey - Frankie Goes To Hollywood , or Freddy & Dreamers (original)
and my favorite: stop that train - General Saint (DRA'man are you listening ?! haha)
Chase from 'midnight express (not a train, but ít sounds like it) - one for Satis5d I think.
samples
the little guy from fantasy island warning 'the plane, the plane...'
and of course 'don't call me shirley' from movie Airplane 1.
---
Shut Up & Drive Me To The Beach(New Order Vs Rihanna)
Vocal: Rihanna - Shut Up And Drive |
https://youtu.be/up7pvPqNkuU
Instrumental: New Order Blue Monday |
https://youtu.be/FYH8DsU2WCk
I have a feeling Rihanna can be paired with almost anything stylewise
Yea it's a kinda passe Instrumental
maybe
, but it bumps along nice as 80's Alt Rih. It almost sounds like some early ItaloDisco to me.
This was all about the mix really and normalising the fit and sound of the (admittedly very good) N:D DIY acapella Vs the instrumental. New Order stems were my friend as I could get a bit more granular in the mix.
Bring it on
Download:
https://dl.dropbox.com/s/lxvrgt8f458r7l ... nna%29.mp3
---
A little bit of a slow start, guys??!!

I think the latest I can keep the mash-off open is to about the 21st because of the short month, so please hit the throttle on those entries!
---
Close it today - I wanna chance,
just a chance
, of winning and it's looking like an outside possibility as it stands
---
My entry is coming along nicely, but still needs some work. Here's a hint of what I'm using as the instrumental...
---
---
No it is African Queen, the boat that Humphrey Bogart used in the movie of that name.
With samples from the movie, and Left and Right BV from the alternative European and Carribean Queen versions
---
SMASH - I Drove All My Life (Zara Larsson vs. Céline Dion)
Instrumental:
Zara Larsson - Ruin My Life (2018)
Vocals:
Céline Dion - I Drove All Night (2003)
Hope that what you had in mind, MG
Download
---
Return to Submit Mashups <HERE>
Users browsing this forum: No registered users and 24 guests