[FP] Tell It Into Your Heart (Ariana Grande vs Taylor Dayne)
Posts: 33
Joined: Mon Oct 08, 2012 11:44 am
jimmylin
Tell It Into Your Heart (Ariana Grande vs Taylor Dayne)
Sources:
Ariana Grande - Into You (Vocals)
Taylor Dayne - Tell It To My Heart (Instrumental & Vocals)
Wanted to try and give Ariana Grande's "Into You" a little 80s kick (in general, I've been messing around recently with a bunch of 80s instrumentals and this one is the first one I was able to figure out). I originally also had Lady Gaga's "Bad Romance" vocals in there, but the difference in keys was about 5 semitones, and that was just tough for me to overcome.
Audio
Version 1:
Version 2:
Version 2 download link
Last edited by
hijimmylin
on Mon Nov 12, 2018 2:45 pm, edited 1 time in total.
---
Posts: 3352
Joined: Wed Apr 15, 2015 8:18 pm
Location: Los Angeles
The key is all good but I feel like they don't match as well rhythmically. I'll wait for the other mods to chime in.
---
not a mod, but from 1:09 till at least 1:40 I think the Ariana vocals sound louder, more agressive and that way better fitting than before 1:09, where she is softer.
For me Ariane sounds too sweet/girly there on the tough mental by Anastasia. But that is my general impression of Ariane. At 1:09 something changes in her voice/way of singing.
---
Interesting combo
Happy Cat Disco wrote:I feel like they don't match as well rhythmically
CVS wrote:from 1:09 till at least 1:40 I think the Ariana vocals sound louder
Agree with both.
For me, the vocals sound loud throughout the track.
Try to lower her voice, it might help Ariana sound more reliable inside the mix
---
This is my kind of mashup, but I hear what HCD is saying.

Things at 1:09 are very good ... Ariana is singing faster and higher here and it gels well with the instrumental. Before that, she is singing "too slow and low" for the instrumental.

Normally I enjoy A/B but sometimes bringing in a C or D can help solve a problem. How about another Ariana song, e.g., for the first verse? Alternatively, you could try to mine the 12 inch to find instrumental parts that are less energetic and then build the instrumental to match the vocal energy ramp.
---
Hi Jimmy Lin! I think this is a really great combo! I do agree that the energy in that first verse up until about 0:52 is a little overpowered by the energy of the instrumental. And I think Warezio's advice to use another song is good, but at the same time part of me feels it would be remiss to remove that critical part of the song's progression. So I wonder if you could make that part into an extended intro before the beat kicks in and the energy picks up…Ariana could do a bit of it a cappella or you could see if you could find a remix or 12" of Tell It To My Heart and see if there are sections that would match the energy a bit more appropriately.
Keep in mind these are just some creative suggestions…don't feel pressured to change things if it doesn't fit your vision.
Other than that slightly weak opening, the rest of this is really solid! Great work!
---
Posts: 33
Joined: Mon Oct 08, 2012 11:44 am
Thanks for all the feedback! I just edited my original post and posted a "version 2". Some of the changes I incorporated:
1) Multiple people suggested I scour the 12'' instrumental for stuff to use, and I incorporated some of that into the opening section.
2) I got rid of Ariana's first verse entirely. Everyone's right, it's just too "soft" for this instrumental and even with the revised opening section, there just wasn't a good place for it.
3) I re-incorporated Taylor Dayne's first verse into the track. So now there's at least one verse and one chorus of hers in the mix, which I think adds some balance.
4) Overall I lowered Ariana's vocals a tad just so they weren't completely towering over the instrumental.
---
I like the new version.
@ about 2:44 there feels to me something 'strange' in Ariana's timing, like "so baby come burn me up" (or something) should be
slightly
earlier.
The Ariana-soft-vocal that is now completely 'cut out' can maybe be used LATER in the song, my remark was that it felt to me not 'tough' enough for the mental under it IN VERSION 1 (and you have changed things now with the 12 inch).
---
Posts: 3352
Joined: Wed Apr 15, 2015 8:18 pm
Location: Los Angeles
You really locked it in for Version 2. Good Job.
---
Version 2 has me groovin' ... great stuff. (p.s. ... I added the download link to your post but next time please add it so that we don't have to fish it out in order to FP)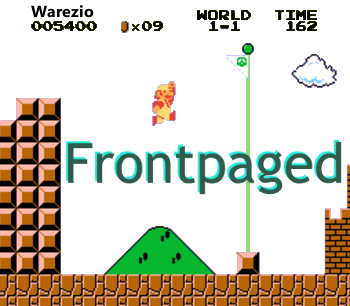 ---
Return to Submit Mashups <HERE>
Users browsing this forum: Exabot [Bot] and 16 guests