(!)duuzu - 500 (Proclaimers,DaftPunk+16more)&personal update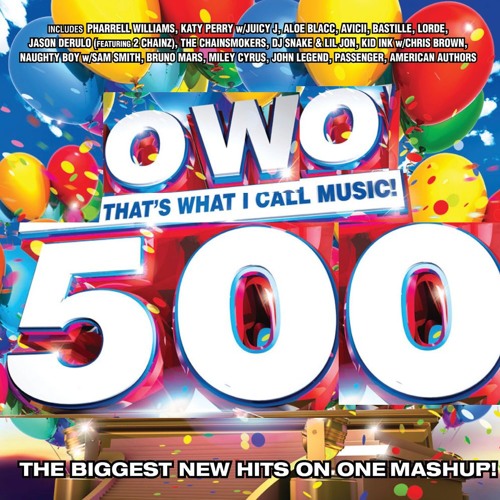 duuzu - 500
on SoundCloud
on YouTube
on SowndHaus

Post Malone - Psycho
D.R.A.M. ft. Lil Yachty - Brocolli
M.I.A. - Paper Planes
Justin Bieber - Baby
Lou Bega - Mambo No. 5
The Proclaimers - I'm Gonna Be
Daft Punk - Digital Love
Smashing Pumpkins - 1979
MGMT - Time To Pretend
Hoobastank - The Reason
Coldplay - Clocks
Daft Punk - High Life
Gnarls Barkley - Crazy
Green Day - Basket Case
Taylor Swift - Style
Nintendo Switch
Britney Spears - Toxic
Flux Pavillion - I Can't Stop
The Jackson 5 - Blame It On The Boogie
Hi, long time no see! I haven't been active on Mashstix in a while, but don't think I stopped making mashups all together! I've just put the Drazile brand on indefinite hiatus, and adopted a different alias:
duuzu
.
There are a couple of reasons for this. One reason is that I had grown tired of the high production value and large effort required to make the complex mashups I was doing under the Drazile name, with each mashup taking at least two weeks. I was also running out of ideas for mashups that would fit well enough together to sound proper. So I seeked a more relaxing and fun alternative.
The duuzu name was created primarily for the silly crumplbanging community of SoundCloud, where anything goes as long as it's entertaining. It doesn't really matter if you're just EQing the bass out or if the two songs are 6 semitones apart, it's just about having fun.
I found this environment a refreshing change, and I felt reinvigorated.
Since around June when I committed to the switch I've made well over 50 mashups under the name. Many of my tracks have thousands of plays, far more than most of my Drazile mashups.
So, this mashup was created to celebrate my 500 follower milestone on SoundCloud. I wasn't initially going to share this monstrosity here, but I am quite happy with how it turned out, and I thought it would be a good way to explain what I've been up to. I do plan on creating another alias sometime in the future for more "high-brow and professional" mashups, but I don't when that will be just yet. Until then, enjoy :)
(oh and yes I am aware, Digital Love is technically out of key here, as it's D Lydian instead of D major, but I thought it sounded fine anyway)
---
Nice to see you again, Drazile
A couple of things:
There are parts, like in the chorus, it sounds too crowded to me, sometimes I had to guess from the list of sources what am I hearing. I think you should keep some air between the sources you are using at the same time.
I'm not sure but if you are using a Limitter, it sounds like it is pushing hard to keep the limit save, or maybe it is something else that makes me think that
Lastly, it sounds like some of the sources is panning left for some reason.
The direction is good and I saw this one has been chosen by Boot Of The Day, so I can't deny it's not working, it just needs a little bit of more touch to make it perfect
---
Nice, work fitting all those songs in.

I agree with Smash about it sounding cluttered and I suspect some of the acapellas are a bit dirty as well. But I understand the different approach here and I think your following enjoyed this one.
---
Posts: 3390
Joined: Wed Apr 15, 2015 8:18 pm
Location: Los Angeles
It's really good. I agree with the other guys that it would need some serious mixing but I can't imagine stuffing that man songs together without some issues. So..... extra credit for for the great edits!!
---
Return to Submit Mashups <HERE>
Users browsing this forum: No registered users and 32 guests